You've undoubtedly seen the array of Disney Starbucks Mugs and Tumblers around Walt Disney World.
And if you're like me, you want them all!
But, whether it's lack of space in my suitcase or the fear of breaking them on the plane ride back home, I never purchase them.
That's why I am so excited to see that you can now get your Disney Starbucks cups online.
Disney Starbucks Mugs And Tumblers Available Online
After long days in the Parks, we all need a little coffee in the morning. Luckily, there are many places around Walt Disney World where you can get your coffee fix.
We all go through that inevitable "Post-Disney Depression" upon returning to our homes.
But, at least when I drink my morning coffee from my Starbucks mugs, I can pretend I'm still in my happy place.
A little coffee and Disney is all I ask…
Ceramic Tumblers
ShopDisney currently has a few different designs for Epcot, Hollywood Studios, and Animal Kingdom in Walt Disney World.
Unfortunately, Magic Kingdom doesn't appear to be available right now.
Disneyland fans won't be able to find Disneyland Park tumblers. However, Disney California Adventure Tumblers are available.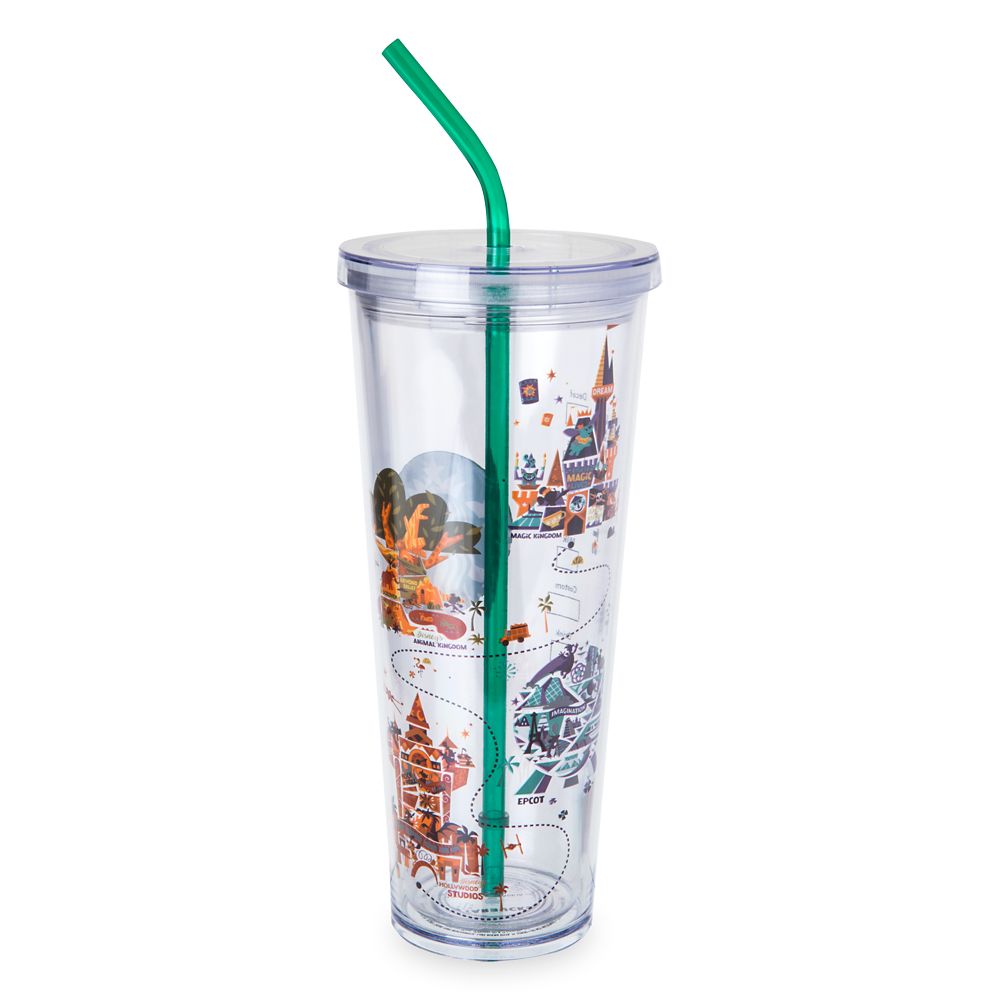 Plastic Tumbler With Straw
For those afternoon iced coffees and water, the plastic Tumblers with the curved straw is available, as well.
I have an older version of this Tumbler and I absolutely love it
Which Mug or Tumbler is your favorite?